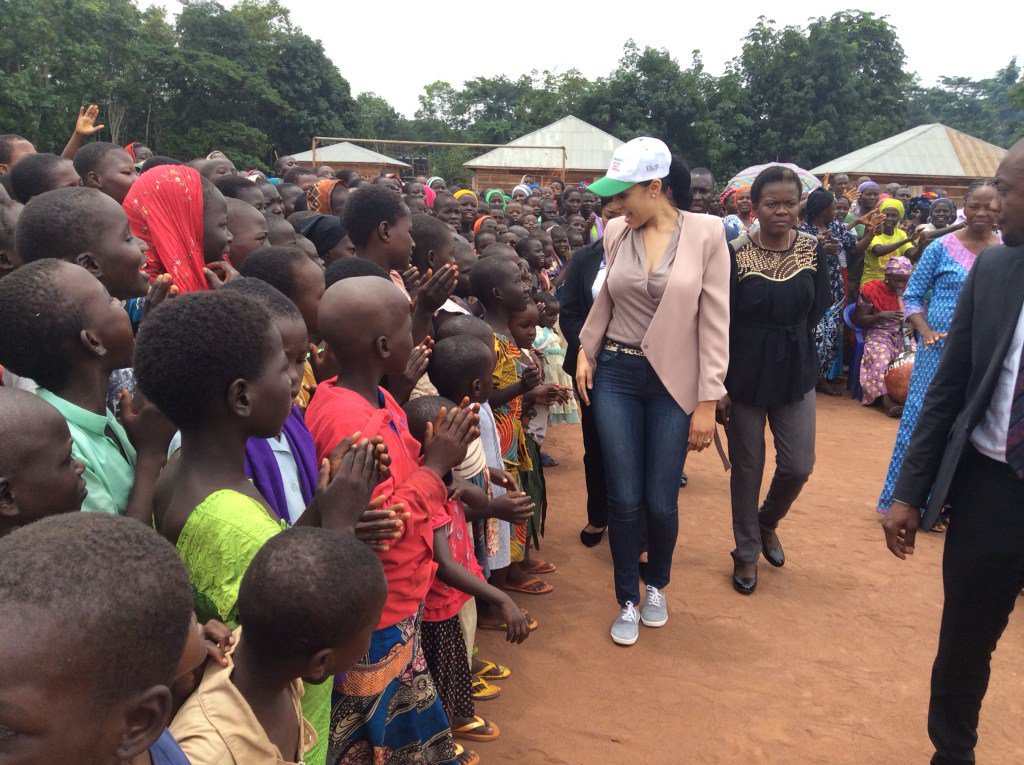 It's was a triumphant moment last week Thursday 18th August 2016 as the Internally Displaced Persons community Uhogua, welcome the Wife of the Executive Governor of Edo State, Mrs. Iara Adams Oshiomhole who paid a welfare visit to check on how they are faring.
The First Lady was delighted seeing the smiling faces of the children and women who couldn't hide their joy as they showered encomiums in songs and dance to appreciate Her Excellency's kind gestures.
Speaking, Her Excellency expresses her delight and said there is nothing more fulfilling than putting smiles on the faces of the needy and she acknowledged the fact that they doing well by improving their lives with the little opportunity given to them through the Project Focus skill acquisition program.
Her Excellency and her entourage also took a tour round the camp to observe the developments round the fish pond, snail farm, tailoring section and computer facilities provided during the ProjectFocus IDP training.
GET THE LATEST BREAKING NEWS AND ENTERTAIMENT GIST DIRECTLY ON YOUR PHONE ADD 08086597033 ON WHATSAPP